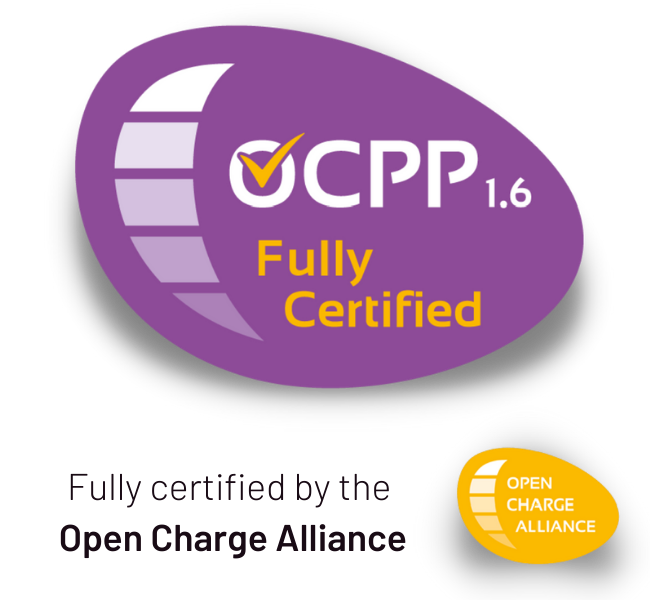 Future-proof
Bringing together innovation and cost-efficiency in four letters – OCPP. In essence, the Open Charge Point Protocol (OCPP) is an open-source communication standard for EV charging stations, charge point management systems and electric vehicles. EV charging ecosystem stakeholders can integrate freely and benefit from robust features as a result, making OCPP the choice for all future developments within the industry. Our software platform strictly follows the OCPP protocol, our solution is fully certified by the Open Charge Alliance (OCA) as a result, and we've already integrated with 40+ charging hardware brands.

How does OCPP help EV charging software?

The openness of the protocol makes adding new features and improvements relatively simple. This allows communication through an open and standardised system for the industry. Currently, OCPP provides basic support for the following operations (with a lot more to come):
Remotely controlled in real time
Real-time monitoring of charging stations is available. Charge point logs are displayed in a complete way, and maintenance can be performed remotely. Furthermore, remote charging session control (start/end) is available.
Security and authentication
Your customers will benefit from tailored service levels, pricing plans and cost structures that fit their needs.
Dynamic load management
Whenever a grid reaches its maximum capacity, it prevents you from going over. You can optimise electricity utilisation by using charging profiles, scheduled charging and dynamic load management.
Updating firmware remotely
You can remotely update the firmware of charging stations and save time and resources.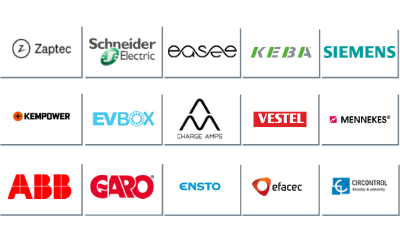 40+ compatible charging hardware brands
The CURRENT platform is compatible with 40+ charging hardware brands and is one of five platforms certified by the Open Charge Alliance (OCA).
For this reason, you can install various hardware charger stations and manage them all in CURRENT. Choosing from multiple vendors gives you and your customers flexibility and choice.
What are the benefits of OCPP for your EV charging business?
Charge stations from different OCPP-compliant manufacturers can be added to your network when your needs change or you want to scale it. You can purchase charging equipment from multiple vendors, which gives you flexibility and choice.
Using open standards can prevent vendor lock-in. With an open system, charging hardware can be mixed and matched with the network management system on the backend. The choice of hardware and software is entirely up to you. Alternatively, you can choose a different vendor to exchange or add to the existing ones.
A company can monitor its charging stations in real time using OCPP. Remote charge point operation can result in a reduction of up to 80% in on-premise maintenance.
Dynamically manage the power capacity among charging stations in order to provide optimal distribution of power. You can install more charging stations without having to upgrade power capacity in places with limited capacity.
OCPP enables EV charging providers to innovate and implement new business models. By segmenting customers into groups, you can offer different access or payment options to each group. You can also charge by the hour, by the kWh, or by duration to provide a dynamic pricing model.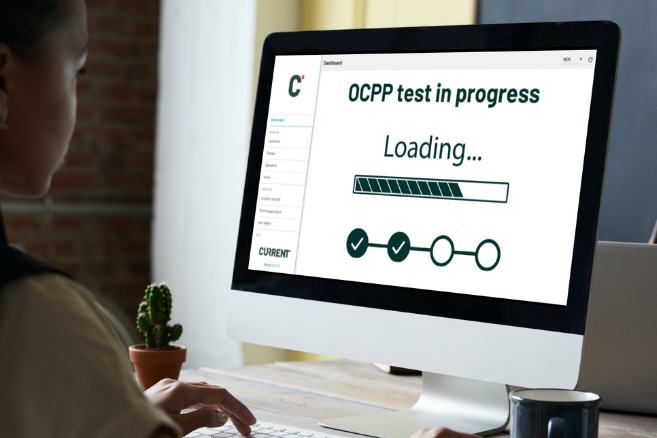 Request
OCPP integration test