Become a

CURRENT
hardware Partner
Become a certified hardware partner of CURRENT to secure a place in the growing install base.
Perfect EV Charging Experience for Your Customers
We expect the highest standard from both ourselves and our hardware partners when it comes to a positive charging experience and happy EV drivers. By being a certified hardware partner, you can offer your customers a complete, reliable and perfectly matched combination of hardware and software - the complete recipe for seamless charging. Together, we will inspire your customers and boost EV charging in general.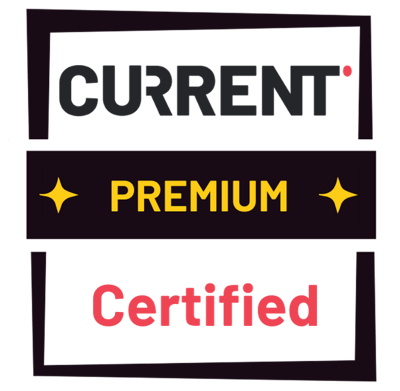 Key benefits of being a certified partner:
Take advantage of CURRENT'S international clientele.




Benefit from our extensive experience in charging station operations




CURRENT offers efficient support for all the processes that are crucial for continuous business from shared clients.
WHY JOIN THE CURRENT PARTNER NETWORK?
Expertise
Benefit from our expertise in software development that enables scalability, billing, roaming, and load management and more. All of which are key to meeting customer expectations.
Bundled Solutions
Create scalable all-in-one solutions and increase sales by offering your smart charging stations to all CURRENT platform users.
Rollout
Onboarding processes that improve shared client retention - and solutions that are designed precisely for your customers.
Working with world-class partners
CURRENT is the innovative charging software platform of choice for leading hardware makers.