Our

team
We share the passion for creating the solutions our customers need to make the transition into e-mobility.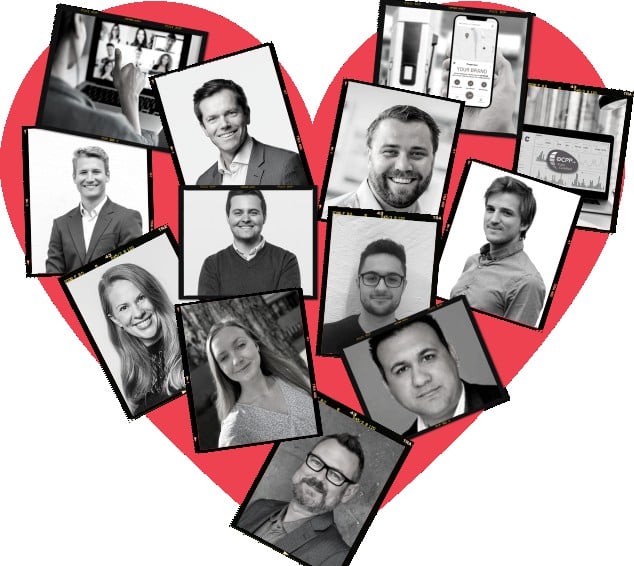 Our Team
Our team consists of people with a wide range of interests, from basketball players, runners and skiers to gamers, movie buffs and musicians. With us, you'll have a good work environment, plenty of diversity and culture of tolerance. We are a good mix of engineers, technologists, marketers and salespeople. We're passionate about creating the best possible solutions to help our customers transition to fully electric mobility.
The success of our customers depends on the effectiveness of our platform. That is why we need to challenge the status quo and always strive to be in the forefront of our industry. We keep on developing solutions to solve all EV charging management needs.

Staying relevant is vital for our success. We are committed to constant innovation and to expanding with the support of open industry standards provided by OCA (Open Charge Alliance). That's how we will continue to earn our customers' trust for deployment of smart and sustainable EV charging infrastructure.
With CURRENT, some of the biggest charging networks as well as new entrants will have an easy transition to a next-generation EV charging network.

So far, we've reduced CO2 emissions by more than 7,000 tonnes. This is equivalent to driving a fossil fuel car 1,520 times around the equator. Our platform is currently used by 25,000 drivers in 5 countries, and this number will only grow as more drivers join our customers' networks.
OUR LEADERSHIP TEAM
CURRENT's leadership team is united by a common vision to reshape the future of energy management and e-mobility.
Tom Orvei
Chief Executive Officer
Tom is a seasoned executive with 20+ years of strategic and operational experience. Throughout his career, he has worked in transportation, tourism, IT software, communications, and marketing.
Previously, Tom ran Oculos Inc. for 10 years, which grew to be Norway's biggest MarTech company. Tom holds a Master's degree in business and administration (MBA) from BI Norwegian Business School.

E-mail: tom.orvei@current.eco
Åsmund Møll Frengstad
Commercial Director


Åsmund is the founder of the company and is an experienced sales and business development leader with close to 10 years' sales management experience.
Before founding CURRENT, Åsmund spent 2 years as CTO in Hafenstrom, working on system design and business development. In parallel, he finished his Master of Science (M.Sc.) degree in Mechanical Engineering.
E-mail: aasmund.frengstad@current.eco
Einar André Gasmann
Product Manager

Einar is the co-founder of the company, and has 7 years' experience in front-end design and development, including leading the engineering team.
Einar graduated from the University of Oslo (UiO) with a Master's degree in innovation and entrepreneurship. His background also includes a Bachelor's degree in IT and business development.

E-mail: einar@current.eco