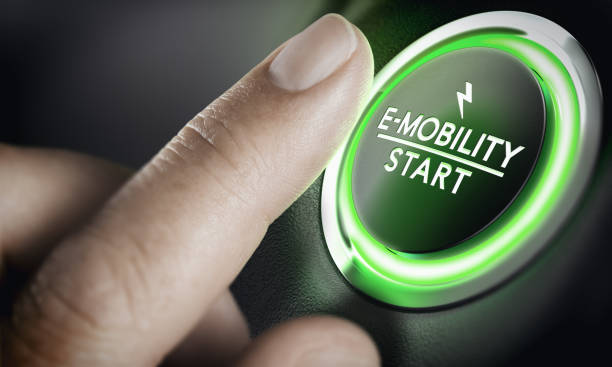 In the fast-growing EV charging market, you'll find a lot of great service providers that are all working to electrify transportation and optimise energy consumption.
So why should you consider CURRENT as your eMobility partner?
These six characteristics make our EV charging management platform the perfect solution for your eMobility operations.


1. YOU CAN FOCUS ON YOUR VERTICAL AND MAXIMISE REVENUE
In the eMobility value chain, the interoperability of different business needs across verticals is crucial. Our uniqueness as a solution provider lies in the fact that we're a vertical specialist in this value chain, bringing value to every stakeholder involved.
The business value for you: CURRENT's platform seamlessly integrates all verticals, so that you can specialize in your own vertical to optimise your offerings and maximize your revenue.


2. YOU'LL GET THE FLEXIBILITY YOU NEED TO BUILD YOUR USE CASE
eMobility operations vary from use case to use case, and no two are the same. You are the expert in building and running your operation. What we do is provide you with the tools.
CURRENT's end-to-end platform lets you make your own choices and build your operation the way you want. Choose to use parts of the solution or the entire solution.
APIs and interfaces allow you to easily connect to your internal systems and integrate with third-party services such as roaming, payment and access control. You can differentiate your brand with custom mobile apps. Additionally, you can set the pricing plans, tariff models and payment methods required for your business to grow.
The business value for you: Increased monetisation and a higher return on investment.


3. YOU WILL BE OPERATIVE IN THE MARKET VERY SOON
The CURRENT EV charging platform is a turnkey solution. All the pieces are in place for you to be operational with your offerings in the market. We have all of the tools you need to get up and running quickly. You will save months of planning with our onboarding procedure and API. In as little as 2-4 weeks, we can help you launch your business with our expert advice and custom-designed solutions.
In an eMobility environment where new competitors appear every week, fast time to market gives you an advantage over your competitors.
The business value for you: Increased competitiveness.
Related: 3 key reasons fleet operators should choose CURRENT
4. YOU GET SCALABLE SOLUTIONS FOR THE FUTURE
As your eMobility operation grows and customer demands change, you need an EV charging management platform that adapts to your evolving business model and meets your operational needs.
You need software solutions that can keep up with your business goals in order to stay competitive and deliver top-notch business operations and customer service.
Since CURRENT is a cloud-based solution, it can be scaled up as much as you want to keep up with your business as it grows. We constantly develop secure architectures and modular solutions to support a variety of use cases from different verticals.
Scalability also means that we are hardware-independent and can integrate with external systems on a project-by-project basis. Choose the charging device that's right for you – the CURRENT platform is compatible with more than 40 charging hardware brands.
The business value for you: EV market growth enabled by network scale-up.
5. YOU WILL BE ABLE TO USE YOUR RESOURCES MORE EFFICIENTLY AND SAVE MONEY
The CURRENT platform automates and digitalises entire charging station management, so you don't need to send out people to handle it on site. It is entirely up to you how much time you spend on administrative tasks.
With our management system, you can manage multiple charging points, locations, transactions, and users from a single interface. Maintenance alerts and error messages ease your workload, and payments and invoicing are all automated.
The business value for you: It saves you time and helps you make the most of your resources, so you can save money and reduce total cost of ownership.


6. YOU CAN RELY ON OUR EXPERIENCE AND KNOWLEDGE TO SUCCEED
There are many vendors, whether they are in the eMobility space or in any other industry, that offer solutions to operational challenges – without knowing what these challenges mean for their clients on a practical level.
CURRENT's solutions are backed by deep industry experience. Over the past decade, we have helped our clients solve nitty-gritty business problems, in one of the toughest EV markets in the world. As a result, we have gained the experience we need to build technologies that solve the real-world challenges you will encounter with your eMobility operations. Solutions by EV drivers, for EV drivers.
How do you continuously optimise your business for profitability and efficiency? What pitfalls do you need to avoid?
Our goal is to solve this challenge alongside you – by helping to lower your operational costs and improve the uptime of your charging points.
The business value for you: You get the foundation you need to build an eMobility operation that is profitable both now and in the future.
Summary
The CURRENT platform provides all the tools you need to launch, optimise and scale your eMobility operation. Regardless of the size of your charging business, we provide complete charging infrastructure management, end-user mobile and web apps, and smart energy management features to help you achieve your business objectives.