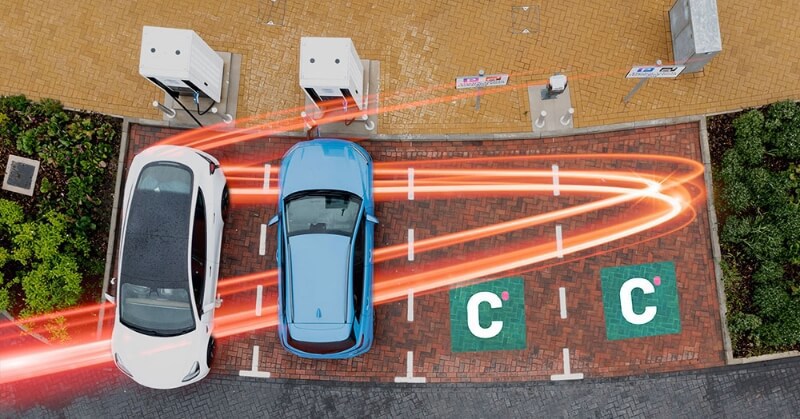 Electric vehicle (EV) drivers have different needs depending on where they are. You wouldn't serve a driver looking for a quick motorway charge in the same way you would one who is parking up for a few hours of shopping. Understanding these different needs is vital when deciding what kind of charging experience you should provide in your car park.
On top of this, it's worth considering how EV drivers use chargers and what you can put in place to make plugging in and paying as simple as possible.
Here are the things EV drivers want from car park charging.
DC or AC charging?
DC fast chargers are best suited to sites where drivers are limited on time. A short-stay car park of up to an hour, for example, might be suitable for a fast charger, but areas with longer dwell times benefit from AC destination chargers. There are several reasons for this, including:
More affordable for the user
No need to move their car after a short time
Suit all models of EVs, including older ones
More convenient to plug in, go about your day, and return to a charged car
Typically, AC chargers cost less to install than DC chargers, meaning there's a benefit to the car park owner here. Plus, it allows you to install more chargers, which can radically improve availability.
Think about the reasons people visit your car park and the amount of time they'd typically spend there. If people are just popping into a supermarket or coffee shop, a DC fast charger makes more sense, but if they're going to the cinema or a destination where they'll spend a few hours, an AC charger is more suitable. EV destination charging is preferable for long stays as it means a driver won't need to move their car in order to free up the space.
Availability
Charger availability is a big pain point for EV drivers. With EV adoption growing every year, the existing chargers are becoming busier than ever. Prioritising multiple AC chargers over a single DC unit can considerably improve availability for visitors. One EV driver even told us they'd love to see an AC charger in every single bay. This has to be the future.
Smart charging EV is also key here as this will allow EV drivers to see whether or not your chargers are available. This could increase utilization while drawing more people to your car park.
One challenge a lot of EV drivers come across is blocked chargers. These might show as available on an app but actually have a car in the space that's not plugged in. Often this could be an internal combustion engine (ICE) vehicle or an EV that's decided to park without charging. This has led to many EV drivers calling for stricter penalties for owners of cars blocking a charger. A clear penalty system for ICE vehicles blocking a charger or for EV drivers overstaying after they've finished charging would help to free up these parking spaces and increase availability.
Reliability
Perhaps the biggest challenge for EV drivers is the reliability of chargers. Charger uptime is more vital than ever as drivers stay loyal to the chargers and locations they know to offer the kind of reliability they need. With a smart charger and the right EV charger management software, you can make maintenance more straightforward by enabling support staff to fix a problem remotely while keeping an eye on issues that may require you to send out an engineer.
Accessibility
Many EV drivers want chargers in convenient locations that are safe and accessible. This means:
Wide bays to accommodate people with disabilities
Adequate lighting to improve safety
Canopies in surface car parks to protect against weather
Clear signage on where to find the chargers
Many of the drivers we speak to state how hard it is to find a destination charger in a large car park. This solution here is to either install the chargers in a more obvious location, such as near the entrance, or to improve the signs that point to the dedicated charging bays.
Simplicity
Another frustration shared by many EV drivers is the number of apps and payment methods they need to have on their phones at any one time to start a charging session. For many drivers, it would be preferable to bundle charging costs in with the fee to park. Otherwise, a single app or contactless payment would streamline the charging process, making it easier for drivers to plug in and begin their session.
Using EV charger management software that enables the use of the user's preferred app or allows them to pay when they are charged for their parking, would thoroughly improve the charging experience.
When considering what EV drivers want from car park charging, think about how electric vehicle smart charging could play a role. Regardless of whether you choose fast or destination charging for EVs, your users' needs must be covered. Charger uptime, ease of use, and accessibility are all vital parts of the puzzle.
If you'd like to learn more about how EV smart charging could improve the charging experience in your car park — while also increasing revenue — get in touch to book a demo.