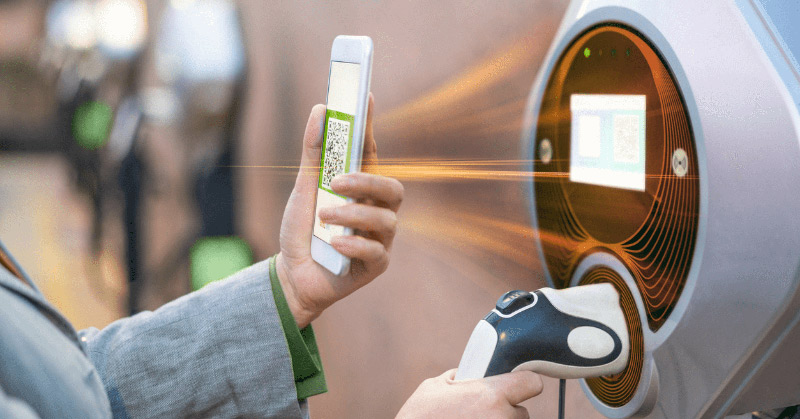 With improvements in technology comes a wide range of opportunities. Smart charging is a large part of this and offers plenty of potential to businesses by allowing more flexibility, control over energy usage, and an improved user experience.
If you provide electric car charging to customers or employees, you need to consider smart charging and how it might benefit your bottom line — whether that means increasing revenue from your chargers or cutting costs to increase profits.
What is smart charging?
Smart charging EV is where a vehicle and a charger share a data connection. The charging operator — or other party involved in managing the charger — also shares a data connection with the device. This enables the owner to monitor and manage their devices remotely while providing additional benefits to the end-user.
This data connection allows owners to offer a wealth of new features while taking more control over how the charger works. This can lead to a clear boost in revenue while cutting costs.
Attracting new customers
Many EV owners gravitate to businesses that offer charging facilities, but you need to make it easy to find these chargers. While a dedicated app or listing on a charging site can draw in new business, smart charging takes that to the next level.
Because a smart charging platform allows you to collect real-time data during a charging session, this information can be relayed back to customers via your app, telling them if a charger is available or not. There's nothing more frustrating than finding a charger at a retail park, attraction, or other destination only to arrive and find it's occupied.
By offering an app that gives customers this information in real-time, they can better plan their journeys, shopping trips, and sightseeing adventures. If your business clearly has a way to see if a charger is available, you'll be able to attract more EV owners compared to competitors that don't offer this visibility.
Optimizing pricing
With your charging points linked to an app or online platform, you're able to monitor energy demand and pull data on how each charger is being used. This allows you to optimize pricing based on availability and energy costs.
One CURRENT customer, a large energy supplier in Norway, likes to use the energy spot prices as a baseline for pricing. They add x% on top of the spot price. With prices always fluctuating, they're able to maximize this feature to dynamically change their pricing as the market moves up and down.
Another client, one of Europe's leading transportation companies, likes to guarantee their charge points are only available to their drivers during their logistic runs and are therefore locked and hidden for them only. Then, during other times, they're open to the public and driving revenue — with different pricing for weekdays vs weekends.
Together with CURRENT's automatic billing system, payment and documentation go directly to the customer, meaning the board of a housing association or the administrators of a communal parking lot don't need to be responsible for manually sorting out and billing individual users. Surprisingly, this isn't' the case for many other seemingly similar solutions.
Reduce energy costs
Smart charging also allows you to set limits on the consumption of energy. This stops your chargers from exceeding the building or site's capacity while also allowing you to maximize the use of cheaper electricity — such as an overnight rate or using renewable energy from solar panels.
This may not increase revenue but it can reduce costs, contributing to a total increase in profit.
Improve resale value
Having smart chargers in place at your facility or office building could increase the long-term value of your assets. For example, businesses looking for space on a retail park might favor those with chargers for their customers. Or, for businesses looking to sell a commercial building, you might attract more buyers and a higher sale price thanks to your EV smart charging infrastructure.
Billing innovations
CURRENT has recently introduced a new billing solution that could also revolutionize how smart charging is paid for and managed. This allows charge point operators to set their pricing across a number of different business models and pay each location seamlessly. For facility managers, this same solution can be used to monitor income, process payments, offer add-ons, and adjust pricing
This wouldn't be possible without smart charging functionality and has the potential to reduce the time spent on admin tasks for all parties — further decreasing direct costs.
Smart charging allows a business to take more control over its chargers and gather important customer data in the process. Whether you run a location with charging points or are an operator looking to scale, this technology can help you increase revenue, decrease costs, and provide a better experience for customers as a whole.
If you'd like to find out more about CURRENT's smart charging platform, get in touch to book a demo.