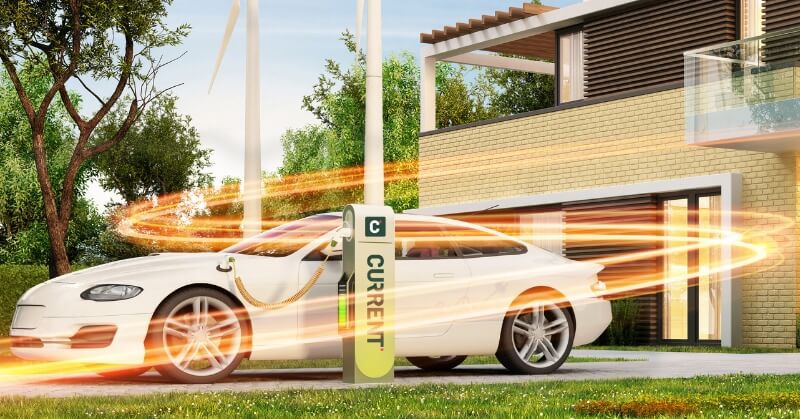 As EV sales have grown across Europe, the way people charge has evolved too. In our whitepaper, The Current State of Charge 2022, we outlined how EV driver behaviour has changed in recent years. One thing that's stayed relatively consistent is the use of home chargers, but the cost of energy and how EV drivers use it has certainly progressed.
Some key findings from our report showed that 60% of drivers only have access to a charger at home while 24% have access at both home and work. Interestingly, 11% of those we surveyed don't have a charger at home or work, preferring to charge via a three-pin plug or at public chargers.

Home chargers remain the most popular way to charge a car and, according to the Norwegian Center of Transport, EV owners charge 4.4 times at home per week. Despite the commute, those with chargers available at work charge just 1.1 times per week on average.
The energy landscape has changed
Perhaps the biggest change in how electric car owners charge is the impact plugging in has on household bills. Across Europe, average wholesale electricity prices have risen dramatically in the last 12 months.
| | | | |
| --- | --- | --- | --- |
| Country | August 2020 | August 2021 | August 2022 |
| Germany | €34 per MWh | €82 per MWh | €469 per MWh |
| France | €36 per MWh | €77 per MWh | €492 per MWh |
| Sweden | €31 per MWh | €67 per MWh | €190 per MWh |
| Italy | €40 per MWh | €112 per MWh | €543 per MWh |
The energy crisis has hit the countries that depend on Russia for oil and gas the hardest. In Germany, the wholesale price per MWh has increased by 1279%. While these prices have started to drop again, the drastic rise in the cost of living across all areas of life is having an impact on how people charge their cars.

Not only have prices risen but the amount of electricity we use has increased, too. In 1985 Norway consumed 103.29 TWh of electricity. By 2015, this had increased to 144.51 TWh before jumping to 157.09 TWh in 2021. This means the country is now consuming 52% more energy than it was in 1985 and 8.7% more than in 2015. It is a similar story across the rest of Europe with more devices, appliances, and vehicles, now relying on this energy.
How this impacts home EV charging
While many people are being more careful with how they use their vehicles in an effort to save money, there's still a huge benefit to EV charging at home. Household electricity prices may have increased but so has the cost of using a public charger. With businesses hit just as hard by the energy crisis, many charge point operators have been forced to put up their prices, with some areas seeing costs as high as €1 or more per kWh.

Our recent research shows that nine out of 10 people chose an EV thanks to the cost savings on fuel but with the per kWh price rising at public chargers, EVs suddenly cost just as much as a petrol or diesel car to refuel. For money-minded electric car drivers, this makes home charging more desirable than ever.

We're yet to see how rising energy prices have impacted the electric vehicle market, but for those with EVs, it's becoming more important than ever to charge at home.
Harnessing the power of the sun
It's not a new trend for EV owners to install solar panels on their homes and even the large public charging hubs are using solar canopies to generate electricity. This is something that's going to keep growing in coming years with the European solar power market expected to witness a growth of 10.7% from 2021 to 2027.

In fact, the EU generated 12% of its electricity from solar between May and August 2022, helping to avoid around €29 billion in fossil fuel imports. While not every home is able to install photovoltaic (PV) panels, those that can may be able to ease the burden of charging costs. With more people looking to harness the power of the sun — or use other renewable sources such as wind — at home, this will further increase the use of home EV chargers over public ones.

If you'd like to understand more about the current state of the charging industry, you can find our free 20-page Current State of Charge 2022 whitepaper here: