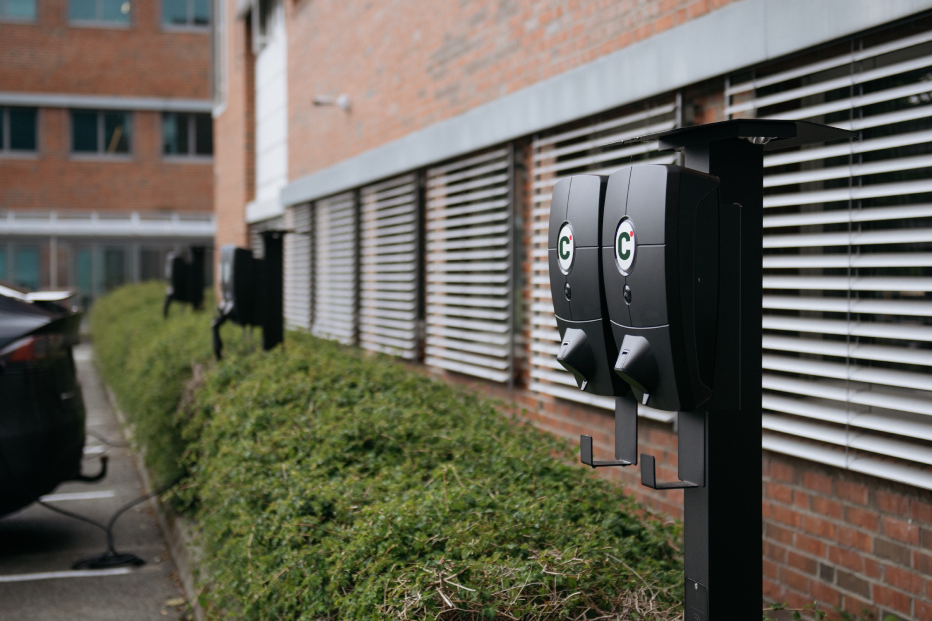 All businesses must keep up with the latest trends in the industry. With the growth of electric vehicles and the charging infrastructure needed to keep them going, this presents a huge opportunity for electricians looking to increase revenue and diversify their services.
In 2022, battery electric vehicles (BEVs) made up 12.1% of all new vehicle sales in the EU. This is up from 9.1% in 2021, showing just how quickly the desire for EVs is growing. In 2019, BEVs made up a meager 1.9% of all new car sales. In Norway, these numbers are even higher with EVs making up 80% of all new registrations in 2022.
To take advantage of this growing market, there are a few things you need to know.
Understand the different options
There are a wealth of different EV chargers available and these range from small home chargers to AC destination chargers to fast DC units. All have slightly different requirements so it's important you understand the differences.
Take a look at this article that guides businesses through the different future-proofed options they might want to consider. As a charge point installer, you will want to guide your customers on the solutions that are best for them.
Undertake appropriate training
As you'll already know, proper training is vital for your own safety and the safety of the end users. At a minimum, you must be a qualified electrician, but other qualifications might be required depending on where you live. For some projects, you'll be able to install chargers without additional training as long as you comply with relevant regulations.
Look into local requirements to find out more about what you might need. Even if extra qualifications aren't required, you still might benefit from a course that could give you the necessary accreditation to take on larger jobs. For example, Trainor.no offers a course on the NEK 400:2022 regulations for charging electric vehicles, which covers electrical requirements, using existing circuits for charging, and maintenance.
Consider the regulations
There are specific regulations in place that govern the installation of EV chargers. They vary depending on where you're working, but it's important you understand what guidelines you need to adhere to in order to install an EV charge point as these are often in addition to the usual electrical safety regulations.

You may also want to look into other standards that, while not part of regulations, could help you offer a higher standard of service to your clients. The Open Charge Point Protocol is just one example and is a set of standards for future-proofed smart chargers.
Where to find work
Many charge point operators (CPOs) actively recruit qualified installers to join their networks. Many require you to do extra training and pass a vetting process. If you're just starting out, explore the CPOs in your area that are looking to expand their pool of electricians. This will help you bring in extra work while you build your client base.
It's also worth reaching out to destinations (such as hotels, shopping centres, etc.) to offer your maintenance services on any existing charge points. While they might already have someone in place for this, it's a great way to introduce yourself and pick up both charge point maintenance and installation work in the future.
How to boost revenue with other services
There are other ways you can make money as a charge point installer. Once you've worked with a client, it could be worth offering a maintenance plan to ensure their chargers are always working and up to date. This allows you to charge an ongoing fee for regular visits.
Your clients will often want more than just the charger and installation; they'll also need software to control the charge point, set restrictions, view reports, and collect payments. This gives you the opportunity to offer even more while establishing recurring revenue streams for maintenance checks and monthly payment plans for installation.
The right software will also help you streamline your workflow as you'll be able to see how the charge point is being used, access technical logs, receive alerts when issues arise, and fix the majority of problems remotely. This eliminates the time needed to go out to the site and assess the problem meaning you can take on more maintenance clients.
If you'd like to learn how CURRENT's software can help you boost your revenue, visit our website.