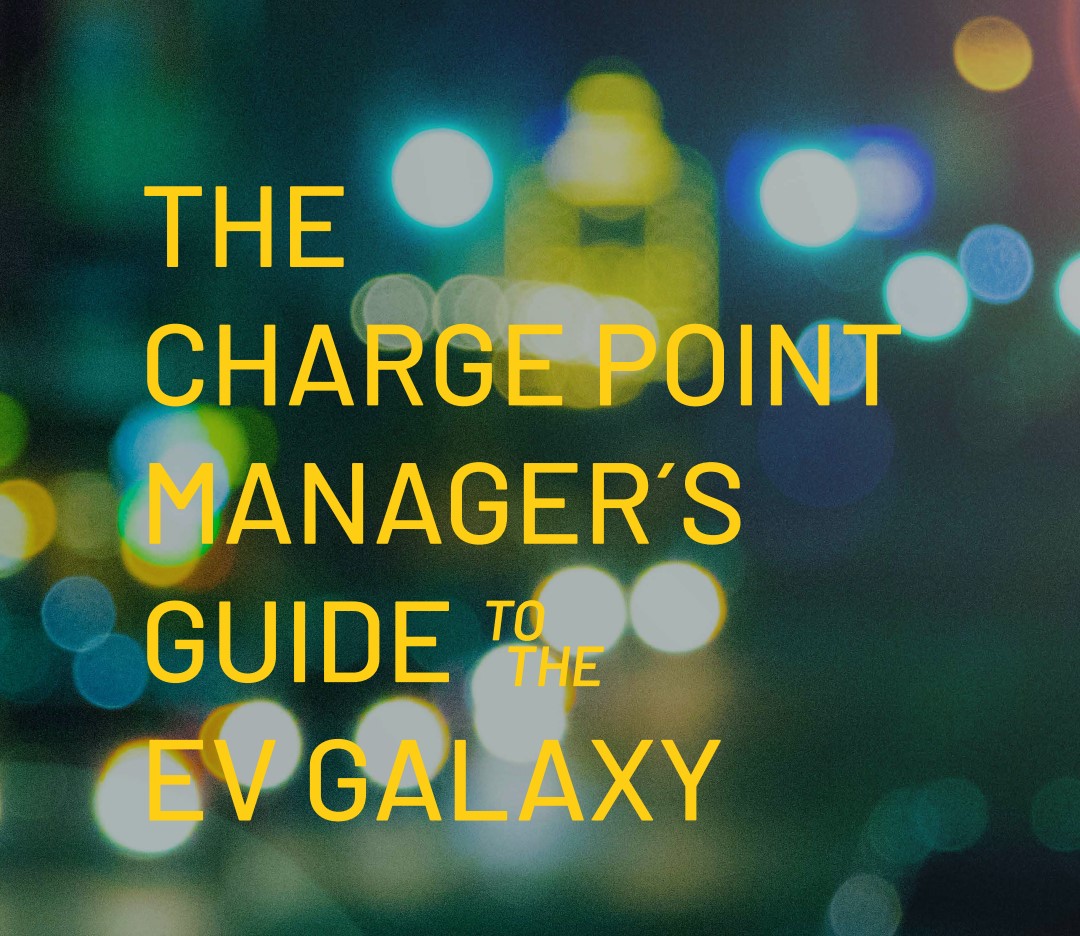 Electric mobility is the industrial revolution of our time. In fact, we're in the middle of two industrial revolutions – energy and transportation. In a relatively short space of time, energy and transportation have undergone a transformation. It has gone from first gear to fifth. Buckle up for the rally. And let CURRENT be your navigator.
READY TO RIDE THE EV REVOLUTION?
For most people, electric mobility and EV charging are uncharted territory. What may appear straightforward at first, is actually an endeavour into the unknown. When you don't have a navigator to help you steer clear of roadblocks, you can end up falling by the wayside, bleeding money.
Don't panic. This is why we have created a really cool guide for you.
We present to you The Charge Point Manager's Guide to the EV Galaxy.
It shows you what to ask, what considerations to make, and what pitfalls to avoid when you venture into the future of EV charging. It helps you ride the EV revolution, safely and profitably.
A MYRIAD OF QUESTIONS – ANSWERED
On the path to an all-electric future, who are you? Are you...
… a Charge Point Operator, interested in launching a charging network or expanding your EV charging infrastructure services?
… an Electric Mobility Service Provider, providing charging and other eMobility services to end users?
… an Energy Utility, looking to enter the EV charging business?
... a Fleet Operator, electrifying your company's fleet to build a sustainable business?
… a Charge Point Installer, looking to increase revenue streams by offering added-value services to your EV charge point users?
…. a Charge Point Manufacturer, interested in expanding your hardware offering and gaining more customers?
No matter where you are in the EV charging value chain, you need to make investment decisions, you need to make your customers happy, and you need to grow in a profitable way.
How do you scale without losing efficiency?
How do you continuously minimise your operational costs?
How do you ensure customer satisfaction through to the EV drivers?
How do you create your own competitive IP?
How do you monetise with business models to suit all client needs?
What does it take to make sure you can efficiently consolidate multiple charger brands and models from multiple locations into one operation if you grow through M&A?
Keep calm. We've got you covered. We have been around the block a few times. We are here to help you navigate the minefield of bad investment choices, unhappy customers, and OPEX that could cost you money.
Allow us to remove all your question marks and help you prepare for the future of EV charging. Let us help you get to market ahead of your competitors.