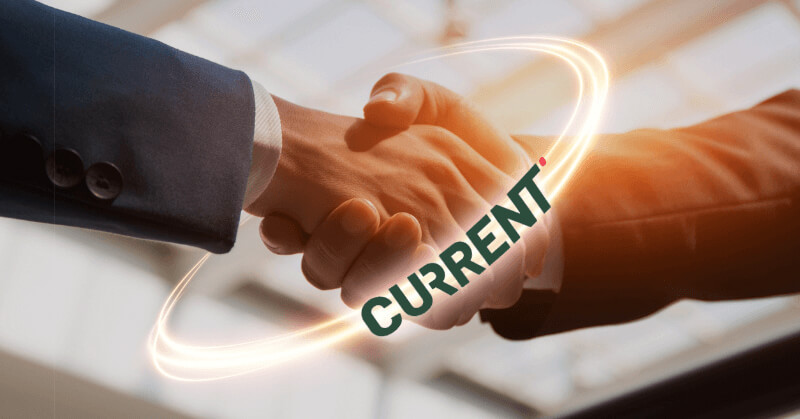 It's all very well telling you about what we do, how we're contributing to sustainability, and the ways in which EV adoption will change the world – but what really gives weight and gravitas to the discussion are our customers' stories.
Our customers make us who we are and push CURRENT to always be better than it was yesterday. And vitally, through partnerships with us, these customers unlock the ability to transform.
Our clients
Broadly, we can segment our client list into three groups; one of the largest groups is the charge point operators (CPOs).
Charge point operators
What we've seen is that many of them started from nothing – a two-man band just trying to get a business going – but the ones that were heavily supported have, in a matter of a year or 18 months, grown into an organization of 50+ people. It's impressive how fast they are able to grow while knowing that being a CPO isn't profitable immediately, but they understand that the end goal is very profitable.
Independent CPO, Electric Freeway, is a client of ours which planned to create its own charge point software – before it found that we were already doing what they planned to do. The company's CEO, Dag Storli, told us: "Many software providers for charge points claim to do the same as CURRENT, but nobody actually has the same functionalities. We are certain that this is the best solution for charge point management in today's market."
CPOs like Electric Freeway are able to achieve amazing speed and give us feedback in terms of what the market is demanding – for example, support for spot pricing on the kilowatt-hour so they can charge a premium at certain times. We've taken on this feedback and are rolling out spot pricing this year.
We also get feedback from the CPOs who are expanding into new countries, regarding where we need to develop support for different payment methods in that country, for example. This sort of information is invaluable, and we're working in a way that always creates a better offer to a vital client group.
EV fleet adopters
Another group we work closely with is the companies that are transitioning their fleets into EVs. One of our clients is the biggest logistics company in Norway which transports groceries from the south of Norway to the north, which is the distance equivalent of London to Rome. It's amazing to see how committed they are to EV adoption – they really wanted to see the transition through, right from the start.
And that's key to the success of these types of clients. We see a big difference between the companies that have people on board who know what questions to ask and which steps to take, and the ones that don't. The latter struggle so much more to make the right choices because they don't have the organizational capacity to make the transition smoothly. They also struggle more in terms of speed-to-market, so it's important for organizations to either have team members who understand EVs on board, or work with a partner like CURRENT that can teach them all they need to know.
Residential charging clients
The final group of clients is residential charging clients – the huge number of private residents in multi-unit dwellings. We're seeing the trend, with them, that it's become so easy and comfortable now to just park your car in the garage or parking spot and just set up the plug and charge your car at home. I hope that we'll see a similar thing all over the world with charging facilities at home and at work because you remove all the pain of range anxiety, as well as the stress of uncertainty.
Thanks to businesses like CURRENT, that's going to be the situation in the parts of the world that welcome and encourage easy charging wherever you are. Contributing to that is very rewarding, and the strength in the platform you provide is really built around the charging situation at home and work.
We've seen great success with all three of these groups and it's so exciting to be part of this industry right now. The best part is that a feedback loop is constantly ongoing. We're providing front-line support for the CPOs that want that service, so we get feedback from them, from the end-user, and from the second-line support CPOs. That's how we improve and grow our offering to keep making the user experience better.
CURRENT and its clients
It's impossible to ignore the financial incentive of EV adoption; the fact that EVs are comparatively cheap to run is obviously highly attractive. So how does CURRENT help customers save and/or make money?
t's all about focusing on the technology. It's a complex part of the value chain, but by doing this, you are left with the OpEx of running your business, because we're got the CapEx covered. It also enables our clients to grow their network and monetize on it. We are doing the technology part and our clients are doing the operational part, so it's a strong collaboration. Doing both would be too much for these businesses because they're growing at such a fast pace and being able to focus just on operations means they don't have to slow down.
While cutting costs and boosting growth is important, ultimately, the EV market is being driven by the necessity to make the world's transport greener and cut CO2 emissions as a result. A business's choice to create green sustainability initiatives begins at the management or board level, and our clients have a strong social conscience already. The DNA of being socially responsible is built in, and they're keen to contribute what they can do to make the world a little better.
It takes time, and some organizations are sitting on the fence, not knowing how to solve the rollout of EVs or charging networks, and we haven't seen the full effect of developing this market at all – we're still in the early stages. The reason it takes time is it's about people, getting them comfortable, and encouraging them to take part in available initiatives.
A true success story
One of the most exciting customer cases and experiences we've had so far is taking over the parking at Oslo International Airport together with Autopay. Autopay is a really innovative company because they just scan the number plate and, by doing that, they can conduct a frictionless parking experience. There are no barriers in the car park and you can pay afterward.
Now, with CURRENT, they're combining that with charging, meaning EV drivers also reap the benefits of this seamless parking experience that works through simple number plate scanning. It's so convenient, and you know your battery will be fully charged and ready for you when you return from a week in Gran Canaria.
"The basic idea of our cooperation with CURRENT is that they're doing the bit closest to the EV chargers and their integration, both on the technical side and when it comes to first-line customer support," CEO Stig Gulbrandsen said.
It's a really exciting proposition that we're proud to be part of and a fantastic customer success story. It's a game-changer for EV drivers – it should be easy for them to park and charge, so this collaboration with Autopay is really bridging a gap in the market.
It's truly our relationships with customers that have forged our path and informed the decisions that keep making CURRENT better. Their successes are our successes, and we'll continue to celebrate them as more and more of them occur.