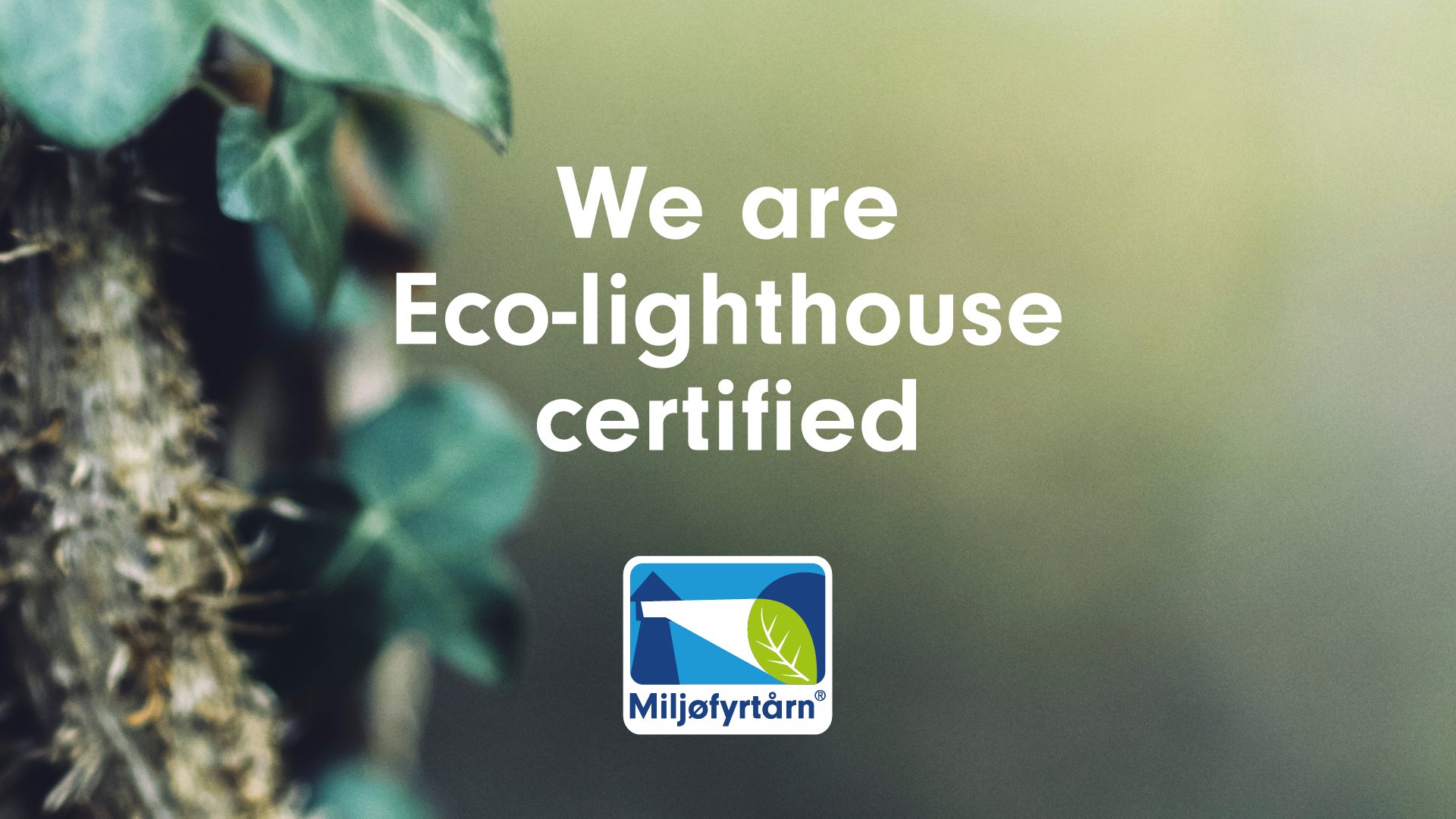 In a momentous step towards sustainability and environmental responsibility, CURRENT, one of the leading European EV charging companies, has achieved the esteemed Eco-Lighthouse certification. This milestone mirrors a broader commitment within our industry and sets CURRENT apart as a pioneer in ecological awareness.

Making a Positive Impact
Becoming an Eco-Lighthouse company poses significant challenges that we've embraced with enthusiasm. From meticulous waste management and energy-reducing measures to robust HSE routines and conscious purchasing choices, CURRENT has demonstrated unwavering dedication to environmentally responsible practices.

The certification not only provides us with actionable tools for environmental management but also symbolizes our commitment to a green transition, aligning with the core values and mission of our organization.
A Commitment to Society
We at CURRENT recognize Eco-Lighthouse certification as more than just an achievement; it's a social responsibility. This rigorous process has cultivated an environmental consciousness among our employees, influencing the choices we make both as a company and as individuals. We're not just talking about sustainability; we're actively incorporating it into our daily operations.
Recognition and Influence
Eco-Lighthouse is Norway's premier certificate for businesses aiming to showcase their environmental endeavors and social responsibility. It's also the first national scheme in Europe acknowledged by the EU, allowing certified companies like CURRENT to present the Eco-Lighthouse certificate as proof of their environmental management systems across European nations.
Aligning with Global Goals
CURRENT's Eco-Lighthouse certification aligns us with several of the UN Sustainable Development Goals, providing a strong foundation for our contributions to global challenges like poverty, inequality, and climate change. We're not only committed to technological excellence but also to creating a world that thrives.
Future Vision
As part of our continued dedication to sustainability, CURRENT has taken significant pledges, such as working actively to reduce plastic usage, responsible travel policies, drive improvements through our procurement of goods and services and exploring other innovative environmental solutions. Fostering a sustainable and responsible ecosystem, our approach goes beyond developing software and touches every aspect of our operations.
Conclusion
Eco-Lighthouse certification is a significant step for CURRENT, reflecting our unwavering commitment to a better, greener future. As we move forward, we're excited to continue our journey of sustainability, inspiring others in our industry and beyond.
We thank our employees, clients, and partners for supporting us in this endeavor. Together, we're not only building state-of-the-art EV charging solutions but contributing to a sustainable world. For more information about our green initiatives or to learn how we can help your organization make more responsible choices, feel free to contact us.