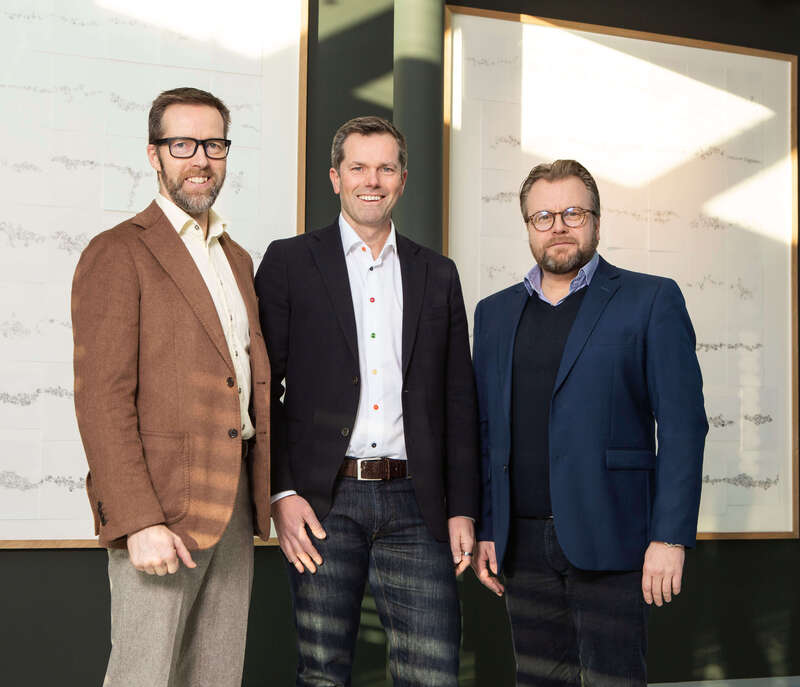 Current, a leading Software-as-a-Service provider for electric vehicle charging infrastructure, has hired former executives Arve Værnes from Cognite and Preben Duus Haanes with a background from Google and Microsoft. With their combined expertise in SaaS and technology, Current is positioned for further growth of Norwegian "green tech" globally.
Arve Værnes is a highly regarded Customer Success leader who comes from the industrial SaaS company Cognite, where he played a key role in driving customer growth and success.
"This is something I really look forward to," says Værnes. "I get the opportunity to use my entire expertise to build the industry's most competent and customer-focused Customer Success team. Together, we will ensure that our customers make the most of our SaaS solutions and services as we continue to grow globally."
Along with Preben Duus Haanes, Current tops off its team with yet another solid technology leader with over 15 years of combined experience from Google and Microsoft, and most recently the proptech company Marketer Technologies. Haanes has contributed to driving company growth and innovative success in international technology companies and is a capacity to be reckoned with from the SaaS industry.
"Current is perfect for taking part in the strong international demand for charging software systems, and here we will be a leader," says Haanes. "I couldn't be more pleased to take responsibility for the international growth the company is now positioned to take part of," concludes the incoming Head of Sales and Operations.
Current's customer list includes brands from six countries in the Nordics and Europe, including Rexel, Fjordkraft, Autopay, Wennstrøm, Datek, ASKO, Europark, Onepark, among others.
"I'm really glad to welcome Arve and Preben to the industry and, not least, as part of the team," says a satisfied Tom Orvei, CEO of Current. "The timing is perfect, as we see 2023 as the year where growth will take off. Software will be key in managing the entire infrastructure that will be built and managed effectively," concludes a smiling Orvei.
About Current
Current Eco AS is a Norwegian charging software company that makes it easy to manage all types of electric vehicle charging stations in one place. The company provides a flexible, open, and partner-neutral software solution for three types of charging locations: home, workplace, and destination charging. Current is a leading company in the Nordics and Europe, certified according to the international open industry standard OCPP, and simplifies entire value chains with support for all compatible charging box models fully integrated into the solution.
As of today, Current has over 16,000 active charging points with options for more than 100,000 parking spots – and growing. Over 2.3 million charging sessions through 60,000 end users in 6 countries are operated on the platform. The company is owned by solid investors with long-term, international growth plans.