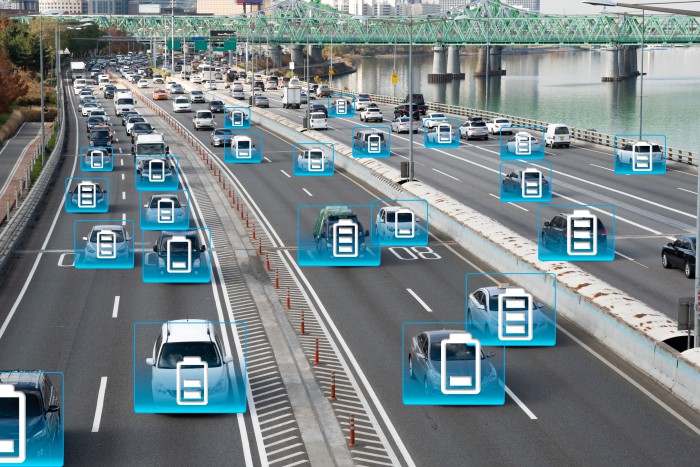 Electrifying your fleet? Working with an experienced EV transition partner will help you avoid typical pitfalls.
If you're a fleet operator looking to electrify your fleet, you face a lot of challenges.
How do you pick the right charging hardware?
What do you do to make sure you're compliant with industry laws and regulations, now and in the future?
How can you ensure that you're not investing in vendor lock-in and proprietary technology that needs to be replaced in a few years?
These are just some of the questions you need answered. This is why you need an expert partner to help you set up and scale your EV charging infrastructure.
Why should you choose CURRENT as your EV transition partner? Here are the three biggest reasons.
1. We have the experience and knowledge to help you succeed
With nearly a decade of solving clients' problems in the EV charging industry, we have seen it all. As a result, we know what challenges you will face when electrifying your fleet, what pitfalls to avoid, and how you can set up and manage your EV fleet operation to get both immediate and long-term return on investment.
As an independent eMobility platform provider, we have only one goal: to help you solve your challenges and make the right decisions for your EV operations. Our experience and insight provide you with the foundation you need to build the perfect EV operations for you.
2. Our open, future-proof solution ensures compliance
If you want to electrify your fleet successfully, you need to be compliant with the EV industry's wide variety of requirements from regulations and legislation. CURRENT's complete solution adheres to all industry standards and legislation.
The Open Charge Alliance (OCA) has certified our software platform for full compliance with the OCPP protocol. The result is that our platform will fulfill all your technical requirements, allowing you to focus on your business and customers.
All chargers on our platform are tested and certified to ensure they deliver what you as a customer expect and need – a seamless charging experience.
The open standard OCPP will help you optimise your investment. By choosing from a wide range of OCPP-compliant charging points, you will save time and money on electric infrastructure investment.
CURRENT helps you utilise the capacity by using dynamic load management and reduce cost by peak shaving and allocating power to the right charger at the right time.
CURRENT operation module reduces the need for administration – and the daily hassle – by offering your customers and employees a charging system with full reimbursement and billing integrated with your operations.
3. We offer one solution to rule them all
No matter which hardware and software you choose, you need one single solution to manage it all. CURRENT's EV charging platform provides an all-in-one interface for managing EV fleet charging and maintaining full control of your charging network.
As our platform is hardware-agnostic, it seamlessly connects all electric vehicles and all EV charging stations using OCPP. With an open system, you can mix and match charging hardware with the network management system on the backend. It's entirely up to you which hardware and software you choose.
You can combine hardware and software to suit your preferences as well as easily track and monitor key fleet operator metrics, including charging station performance, usage, and more. With vendor lock-in avoided, you can easily replace your hardware or software without rebuilding the entire infrastructure.
CURRENT simplifies and streamlines your charging management – today and tomorrow
If you want to electrify your fleet to build a sustainable business, we can provide you with all the expertise and tools you need to maintain a cost-efficient, environmentally-friendly and hassle-free EV fleet operation.