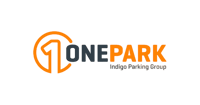 ABOUT ONEPARK
Onepark develops digital solutions on its own technology platform and offers innovative solutions in areas such as sales, parking space reservation and customer service systems.

Over several decades, Onepark's owners and employees have built up a significant knowledge base about efficient and customer-friendly parking operations. This means that Onepark as an organization knows what customers expect, what it is possible to offer within the framework of profitability and how this should be offered in the best possible way.
ANP RECOGNITION
Technology used
CURRENT teamed up with Onepark to improve the services and increase charger numbers at Oslo Airport, where we run one of the largest single-destination charging facilities in Europe. This came about due to our existing relationship with Autopay Technologies – a sister company to Onepark. Autopay is an automated car park charging service which scans a customer's number plate and bills them later, removing the need for physical tickets and streamlining queues.

CURRENT was onboarded with Onepark at the same time as Autopay, resulting in all three organizations coming together for the betterment of the airport and each other.

"CURRENT was introduced to run load balancing in the back-office," says Øyvind Killi, COO of Onepark. "I didn't know anything about them prior to Autopay, but Autopay has long worked on developing charging software, so we knew CURRENT was a safe, recommended choice for remote management."
Identifying and addressing driver pain points
Onepark works directly with CURRENT and also via Autopay. In some instances, Onepark deals with charging through its own app, using CURRENT's back-office system. "We also use that system through Autopay – in Oslo Airport, for instance," says Killi.
The key factor when it came to the implementation was, quite simply, wanting the charging and parking experience to be as convenient as possible. "In combining parking and EV charging as a single service, it has to be user-friendly," says Christer Halvorsen, head of product & design at Autopay and product manager of the Onepark solution.
"When EV charging started to enter our parking lots, we saw so many pain points associated with the process that we knew we had to do something about. We're a technology company so we had the ability to look into solving those problems. We worked on taking away pains associated with payments by removing the need for a profile or account and made payment information much easier to find.
"On the operational side – which is where CURRENT comes in – we also addressed the fact that chargers would sometimes go out of service by creating charging zones, where instead of using the payment technology solution itself, we rely on cameras – like we do with the parking side of it – to capture occupancy and user data from customers who will be charging in real time." Drivers are charged a slightly higher priced premium to park here, but the charging itself is free of charge, costs are accurately estimated at the start, and drivers can simply plug in without any further hassle.
This plug-and-play system means EV owners can simply drive up and plug in without registering. The chargers are open all the time and drivers just need to pay the hourly rate for what they are using. Onepark also uses dynamic spot pricing at Oslo Airport, which feeds pricing information to the business for every hour of the day. By integrating that into the solution, Onepark can charge a specific price that's been adapted to suit the demand for EV charging.
CPOs have to deal with the issue of drivers plugging in, charging their vehicles, and then holding up the charge point for several more hours. The general model for CPOs is that they don't get paid for that time; however, with the EV charging zone concept, they actually get paid for the duration of the session. It's a higher investment initially, of course, but at Oslo Airport we have doubled the revenue per hour with the charging zone compared to the normal parking zone."
Some key figures on the Oslo Airport project
At Oslo Airport, 348 22 kW AC plug-and-charge chargers have been implemented, whereby parking includes all charges in one invoice.
There are also 356 22 kW AC app start chargers, with charging and parking costs outlined in separate invoices.
Both airport employees and individuals can use them, and 85% of support issues can be dealt with remotely through SmartCharge.
For the other 15%, a technician can quickly solve the problem without losing time. We also offer plenty of digital solutions to help users solve the issues themselves, and the ability to download diagnostics, reports, and configurations. SmartCharge is a powerful tool for both efficiency and increased customer satisfaction.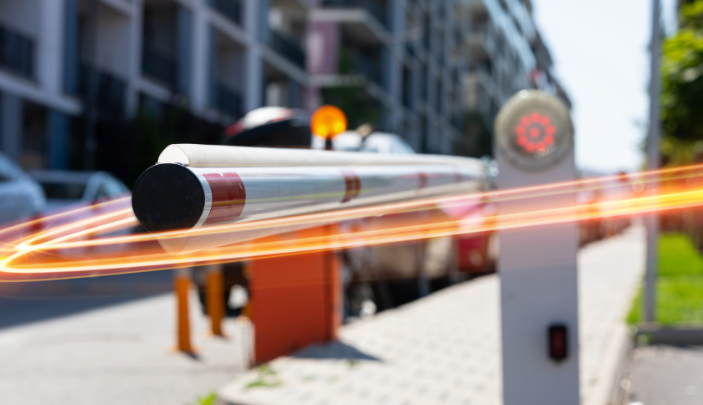 The power of expertise and collaboration
What CURRENT brings to the table in this relationship is our vast expertise. "CURRENT has the knowledge for the set-up of the site, knows how to move it from the old system to their own system, and of course, is diligent about stopping and starting charging," Killi explains.
"The relationship is a win-win," adds Halvorsen. "We're both technology companies but with completely different skill sets and expertise. We're bringing them together to create a better service. Onepark is able to enter the market without having to invest in huge amounts of internal expertise – expertise which is sorely needed when the EV market is so complex – but CURRENT brings that knowledge to the table instead. Lack of expertise can be a huge barrier, but not with CURRENT as a partner."
Not only that, we collect data on the back system, which benefits Onepark. For Killi, having CURRENT on board has multiple benefits. Knowing that his team can entrust a large part of the charging system to CURRENT is invaluable, creating a true partnership, operational costs are reduced, and the additional technical knowledge CURRENT provides adds a new dimension to Onepark as a business.
"CURRENT is also a big, big partner in the market," says Killi. "Not only that but the support they offer us is really important. It's helpful that they don't just pass every issue over to us, but they deal with things themselves using their expert knowledge. We like to feel as if our business relationships are real partnerships, and that's very much the case with CURRENT."
The future of car park charging
From Killi's perspective, the needs of the EV driver are fairly simple. "They don't want queues, the charger has to be working, it needs to be fast, and price is important too – more than ever," he explains. Autopay's automated payment system helps with the queueing issue, and CURRENT's technological expertise keeps the chargers running as much as possible. But the landscape keeps changing, which is why challenges keep arising.
For example, handling parking and charging as separate entities has historically been a tedious process, but this project proves that it can all be dealt with at once quite simply. Hold-ups at charge points are a fairly new problem, and they're also being solved by things like Onepark's charging zones.
"These things create value for parking operators while optimizing OPEX".
"They improve margins and create new business models. Managing multiple charge points in various locations has lacked synergy in the past, but players like CURRENT can handle that complex operation from one portal." "All the suppliers have been knocking on our door over the last year," says Killi.
"There's an enormous focus on charging right now thanks to government initiatives, so the number of charging points being established is huge."
"Tesla has established 18 superchargers in a big parking garage in downtown Oslo, and it's one of the first in the world – this is new territory. They want to be bigger in the cities, so that's the direction all the competitors in the EV market are moving in."